Understanding and Coping with Anticipatory Grief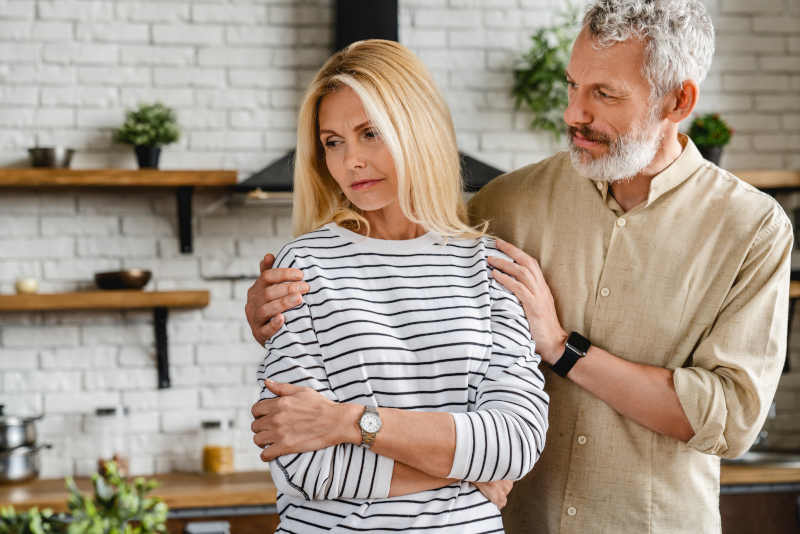 Grief usually occurs after a loved one dies. Pre-death grief is possible. Anticipatory mourning happens before a death or other loss, such as independence or ability. Loved ones and patients can experience anticipatory grief.
Symptoms of Anticipatory Grief
Anticipatory grief resembles conventional grieving. Both types of sorrow are emotional roller coasters, but anticipatory grief might be worse. Some days you're sad, others you're OK. Your mood swings may make you feel guilty. This is normal, and you still love the person. Everyone grieves differently.
Anticipatory grieving can sometimes be paired with hope that the person will survive their sickness. This can make anticipatory grief up-and-down.
Depression. At least two weeks of depression, worry, or "emptiness" characterize this illness. Depression can also cause weariness, restlessness, sleeplessness, oversleeping, and physical pain.
Anxiety. This mood is tense and anxious. It can elevate blood pressure, tremble, and palpate.
Animosity. You and your loved one may be angry.
Worry for the sick. Emotional, physical, and spiritual concerns may bother you.
Imagining their death. Imagine life after your loved one's death. You may worry about your family when you die. These are common losses.
Weeping. Tears can surprise. TV commercials, photos, and other random things can remind you of your imminent loss.
Fear. It's normal to fear your loved one's death and its effects.
Loneliness. Before their loved one dies, close family caregivers feel lonely. They may be afraid to grieve while their relative is alive, which can isolate them.
Communicate. You may want to talk to someone who understands. If needed, find support or a mental health professional.
Guilt. Pre-death guilt is common. You may want to help  the person cease their suffering, but that would mean the end of their life. You may feel "survivor guilt" for living after their death. You may regret past actions or disputes with your partner. You may feel guilty for enjoying what your loved one cannot.
Illnesses. You may have trouble sleeping, appetite changes, memory issues, and aches and pains like headaches, backaches, neck, or chest pain.
Understanding Anticipatory Grief
For the person who is dying, anticipatory sorrow can help them focus on what's most important to them, and address any unresolved difficulties. It can bring closure, meaning, and calm. Anticipatory sorrow can help families reconcile and find closure. It lets patients and loved ones say goodbye.
Some folks are reluctant to visit a loved one who's dying. They may want to avoid the emotional suffering, or desire to recall the individual "the way they were" before their sickness. However, anticipatory grieving gives vital opportunities for healing. Spending time with a dying loved one can help you accept death. It can make it significantly easier to let go — and tell your loved one it's OK for them to let go, too.
How to Cope with Anticipatory Grief
Prioritize quality of life together. Hope for smaller, manageable goals instead of recuperation. For instance, try to make your loved one feel happy.
Gather support. Loved ones struggle with death. Request assistance. This will build communities and deepen bonds. This network will aid you before and after your loved one dies.
Contact your partner. Quality time together can soothe you. Talk, listen to music, or undertake "bucket list" things.
Resolve any relationship troubles. To reconcile and move on, say what you need to while you have the time.
Discuss legal issues. If your family member is well enough, discuss legal, financial, and end-of-life wishes. Thus, anticipatory mourning prepares you and your loved one for death.
Procure assistance. Hospice nurses, doctors, and social workers can support you and your loved one emotionally.
Understand illnesses

. Learn about your loved one's symptoms, therapies, and disease progression. Knowing what's ahead may calm and prepare you.

Assist them. Your relative may struggle with identity or ability changes. Listen and acknowledge their situation and sentiments. Find new hobbies or strategies to keep up with old ones.
Don't Forget to Care for Yourself
Self-care reduces stress and improves well-being

Enjoy your hobbies

For breaks from caregiving, ask family, friends, hospice volunteers, or professional aides for help

Walk often, movement calms emotions

Journal

To spend more time with family, delay tasks

Pray