How Senior Care Communities & Facilities Reduce Falls & Trips to the ER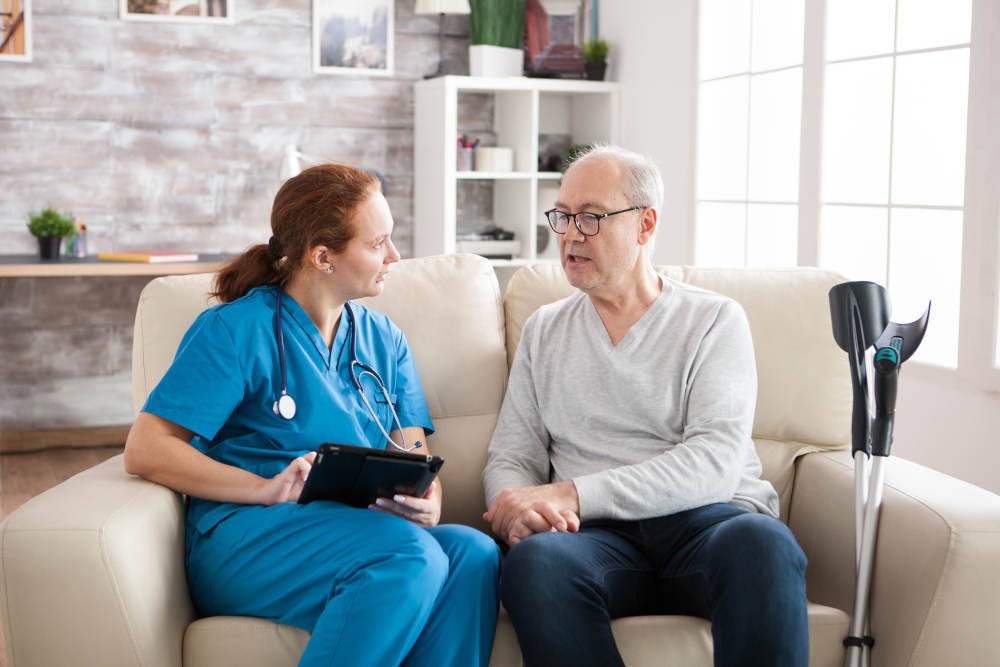 Many seniors live alone without any close relatives or friends living nearby. This can become a dangerous situation if the senior develops health problems or mobility issues.
Falls are the top ER visit reason in the senior population, according to many experienced emergency room doctors.
Learn how living in a senior care community or a senior living facility can help to reduce falls and trips to the ER among the elderly population group.
Safety Measure for the Bathroom Can Save Lives & Reduce Falls
Senior living communities know that safety is a top priority. Seniors living at home can increase the safety of their bathroom by installing some simple safety products like guard rails, toilet seat lifts, walk-in tubs/showers, and removing slippery rugs in the room. This can drastically reduce falls and serious injuries that often occur because of those falls.
Having a Home Care Provider Can Also Reduce Accidents & Falls
Many seniors qualify for covered at-home nursing or companionship care. This is a terrific addition to your usual safety routine. Just having someone else there for support if needed can make a huge difference and bring the senior and their worried family members a measure of peace.
Having Someone Monitor Medications Can Also Reduce Serious Injuries
Not taking regularly prescribed medications or forgetting to take the drugs can both cause side effects and could be a causative reason why the senior fell or were otherwise injured. Having someone monitor the daily medications can help to ensure that the senior gets the medication on a timely basis and that it is the proper dosage as well.
Accidental medication overdoses are sadly becoming more prevalent in the after 55 age community. This is often due to problems with vision, memory lapses, or mixing with potentially harmful substances like alcohol or taking OTC supplements.
Seniors Have Many More Options in Senior Care Settings These Days
It may be a good idea to begin investigating what options there are for senior living communities and/or senior care facilities in your local region. These communities often are located in pristine nature settings with lots of privacy when desired.
These communities may also offer tiered nursing care and other fantastic services like physical therapy, art and recreational classes and opportunities and field trips to nearby cultural events and interesting places, and so much more.
Learn more by contacting SBCP Home Care in Irvine.