How to Prepare Your Home for Hospice Care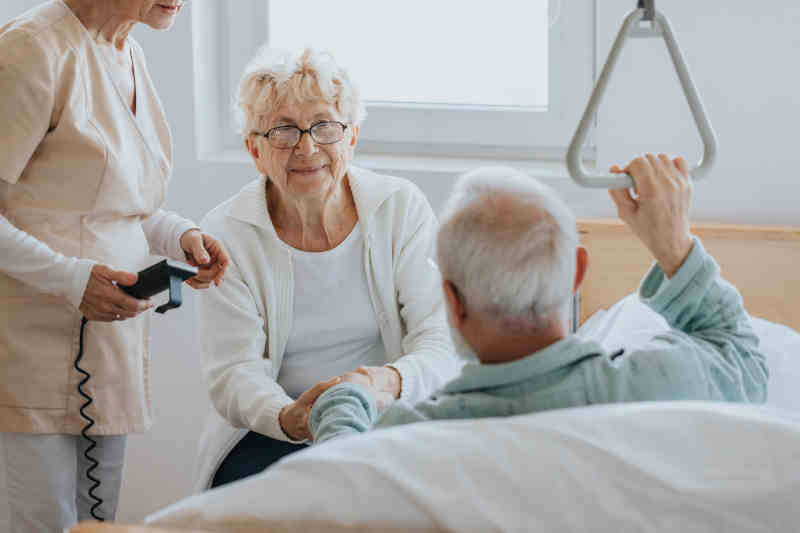 The beauty of hospice care is that patients can choose to spend their limited life expectancy wherever they call home. Frequently, they can't be alone and live with loving family members as their caregivers. St. Bernardine Hospice Care understands that home preparation is essential and can help patients and families in this challenging transition.
Hospice Care at Home
If you are caring for a loved one in your home who's a hospice patient, you may feel overwhelmed. However, it's reassuring that hospice staff will visit and support you and the patient. These are some suggestions to prepare your home in advance for hospice care.
Provide Comfort and Safety
The hospice staff shares your goal of keeping your loved one as comfortable and safe as possible. They may need a hospital bed, wheelchair, portable potty, and other essentials. Fortunately, their Medicare hospice benefit covers most of this durable medical equipment or DME.
After the hospice staff determines the patient's needs, they can contact a DME provider in your area. These professionals provide delivery, set-up, instructions, and maintenance of the DME. Since your loved one's needs may change, hospice staff will help with any changes.
It may require moving some furniture around to make room for equipment. Prevent slip and fall hazards by removing throw rugs and keeping cords out of the way. Ensure that your loved one has clear paths that are well lit for ambulating safely.
Understanding Individual Hospice Services
Hospice care emphasizes quality of life rather than quantity. A hospice team is a group of professionals who provide care for the body, mind, and spirit. In addition to skilled nursing visits, you can access STNAs, social workers, spiritual care coordinators, bereavement counselors, and volunteers.
These support team members offer the patient and your emotional support, socialization, and education. You can schedule their visits at your convenience. This information is included in the patient's care plan and updated periodically.
Enhance Surroundings
Most hospice patients prefer the comforts of home. Surround their room with pictures and things they love. Make it a comfortable environment that soothes and brings joy to their limited time.
Final Thoughts on Hospice Care at Home
Caring for a beloved hospice patient in your home can be challenging. SBHC staff will be your partner on this difficult journey. They can answer questions and help you prepare your home for your loved one's comfort and needs.