Smart Home Tech Aids That Every Family Caregiver Should Know About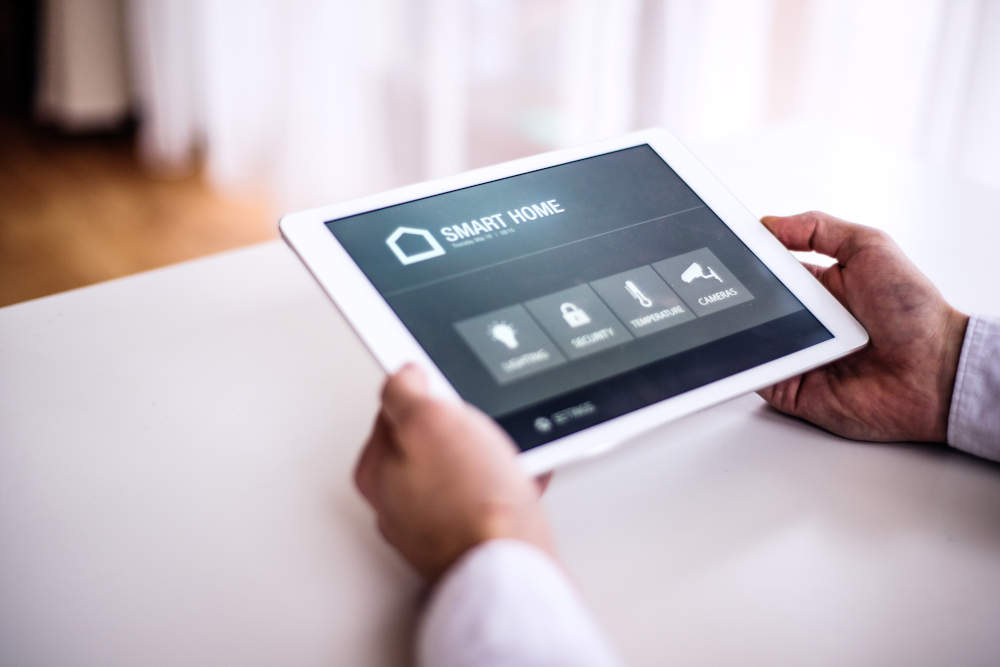 Adult children are often the family caregivers of their elderly parent or parents. Sometimes, the senior is still living in their own home, and in other situations, the senior is living with their adult child. Still more seniors are living in senior assisted living communities or are residents in a care facility.
Many family caregivers must work or have other obligations that keep them from always being with their aging parent. This can be a source of stress and worry that can build up and cause stress-related anxiety and even health problems for the concerned caregiver over time.
Read on for some smart home tech aids and tools that every family caregiver should know about.
Consider Installing Home Automation Systems to Make Life Simpler
Innovative high-tech home automation systems can make life simpler for seniors that are alone for at least part of a day. Voice-activated smart home technologies can turn on/off lights, engage home security system locks, activate television programming, and turn on/off everything from stoves to adjusting the thermostat. These devices can be preprogrammed and can even learn your senior's usual routine and adjust temperature settings, turn on/off lights, and more.
Take Advantage of Telehealth, Virtual Medicine & Health Tracking Services
In the wake of the pandemic crisis, more doctors and other healthcare specialists have made it easier to access telehealth services, virtual medicine options, and long-distance health tracking services. These valuable technological health service tools can decrease the number of in-person visits without sacrificing ongoing health care benefits.
Some health tracking services include monitoring of blood sugar readings, heart pacemaker data, vital signs, and symptom tracking that can be transmitted via phone or online instantly. There are some terrific user-friendly systems that include two-way video monitoring for health status piece-of-mind.
Make Use of Remote Monitoring Technologies with Wearable Sensors & GPS
If worried that your senior will wander or otherwise get into trouble, make use of remote monitoring technologies like wearable sensors and GPS status tractors. Family caregivers can monitor these aids remotely.
Set Up Daily Medication Reminders & Other Easy Tech Prompts
There are easy-to-set-up daily medication reminders and other simple technological prompts that can help a senior with day-to-day routines. These can be used to remind seniors to eat, check their messages, and more.
Purchase High-Tech Emergency Response System
Every senior should make use of high-tech emergency response systems. These can be voice or motion activated and connected to local emergency response centers able to send help quickly. These systems are saving lives every day.
Learn more regarding technological aids by contacting SBCP Home Care in Irvine at http://sbhospicecare.com.